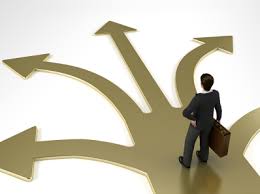 Legal Assistants/Paralegals
Arnold & Arnold is a small law firm in High River, which is 30 minutes south of Calgary.  Please visit the other pages on our website for more information about the firm.  We are currently recruiting for a receptionist/corporate legal assistant with two or more years of experience, but we may consider recent graduates of an accredited legal-assistant program.
Annual Salary: $40,000 – $70,000
Bonuses: Depending on individual, department, and firm performance
Benefits: None
Vacation: Three weeks as accrued during the year and the firm is typically closed the last week of December depending on Land Titles Office's schedule
Schedule: Full-time, Monday to Friday, 8:30 a.m. to noon and 1:00 p.m. to 4:30 p.m.
Start Date: As soon as possible
Work Location: In office at 16 – 2 Avenue SE, High River, Alberta
Skills and Requirements:
Graduate of accredited legal-assistant program
Prefer an undergraduate degree in any field
Applicants with a realtor licence will not be considered
Applicants seeking short-term work or experience for law-school applications or completing law school will not be considered
Fully vaccinated against COVID-19 unless medically exempt
Outgoing, friendly, and welcoming personality
Open paper and electronic corporate files and matter numbers in PCLaw
Photocopy identification from clients and complete identification forms for the lawyers to review and sign
Prepare, obtain, process, and file hundreds of annual letters, questionnaires, retainers, annual returns, and annual shareholder meeting minutes for corporate clients
Review, analyze for accuracy, and follow correct instructions from accountants
Instruct the registry agent for incorporations, preparing corporate seals, and recreating minute books
Prepare directors' resolutions, share transfers, office-space leases, and equipment leases
Update corporate minute books and file updates with the corporate registry
Logging minute books and corporate seals as taken or returned by clients or accountants
Assisting with document preparation for business purchases, sales, and financing
Dissolving corporations, closing corporate files, file storage, file retrieval, and file destruction
Greet and serve clients, couriers, realtors, and other service providers as the receptionist
Answer calls, emails, and in-person inquiries
Schedule appointments for clients after ensuring other legal assistants and the lawyers are ready for the appointments, that the appointments align with the firm's practice areas, and that there are no conflicts of interest
Refer clients to other law firms or notaries public as required
Pay the firm's accounts payable and order office supplies
Prepare invoices, receive payments from clients, and issue receipts for a variety of matters
Apply postage to outgoing mail using the postage machine
Excellent verbal and written communication
Draft and send various correspondence
High attention to detail
Proofread documents before sending to clients or before submitting to the lawyers for review
Highly organized, maintain a clean and tidy workspace, and prioritize a high volume of tasks to meet deadlines
Ability to work well with others
Self-motivated and able to work in a fast-paced environment
Critical thinking and problem solving
Ability to work autonomously with minimal guidance and training
Complete other tasks as required
Full knowledge of Microsoft Office programs such as Word, Excel, and Outlook
Use Microsoft Outlook to schedule appointments and diarize important dates for tasks
Full knowledge of PCLaw, Adobe PDF, online banking, and merchant terminals
If this position appeals to you, please email both your cover letter and resume on or before June 17, 2022 to Tyler Arnold at tyler@arnold-arnold.ca.  Only qualified candidates will be contacted for an interview.
---
Lawyers
We are currently not hiring lawyers.  We wish you all the best in your search.
---
Articling Students
We are currently not hiring articling students.  We wish you all the best in your search.
---